What do I stand for.
Who am I.
I use my many years of management experience at the international level primarily in the areas of business development, change management, process improvements, and finance and controlling.
My extensive experience in post-merger integrations, restructurings or critical business situations is of great benefit to me. In addition, it is of course the in-depth expertise in creating and strengthening the relevant functions as well as the leadership experience in the OEM business at international automotive suppliers and high-tech companies that I bring to the customer projects.
It is not easy to describe yourself – anyway I'll try it: I'll try anyway. In my head, I am a controller. I think in numbers, in contexts, I analyze, I ensure transparency and clarity.
TEAM PLAYER WHO LIKES TO LEAD THE WAY
On the other hand, I am a communicator and motivator. I am a team player and like to lead the way. I have a high affinity for processes and technology, and I manage to bring my colleagues along with me. This is how we achieve the goals together.
I am a manager with the heart for business and people.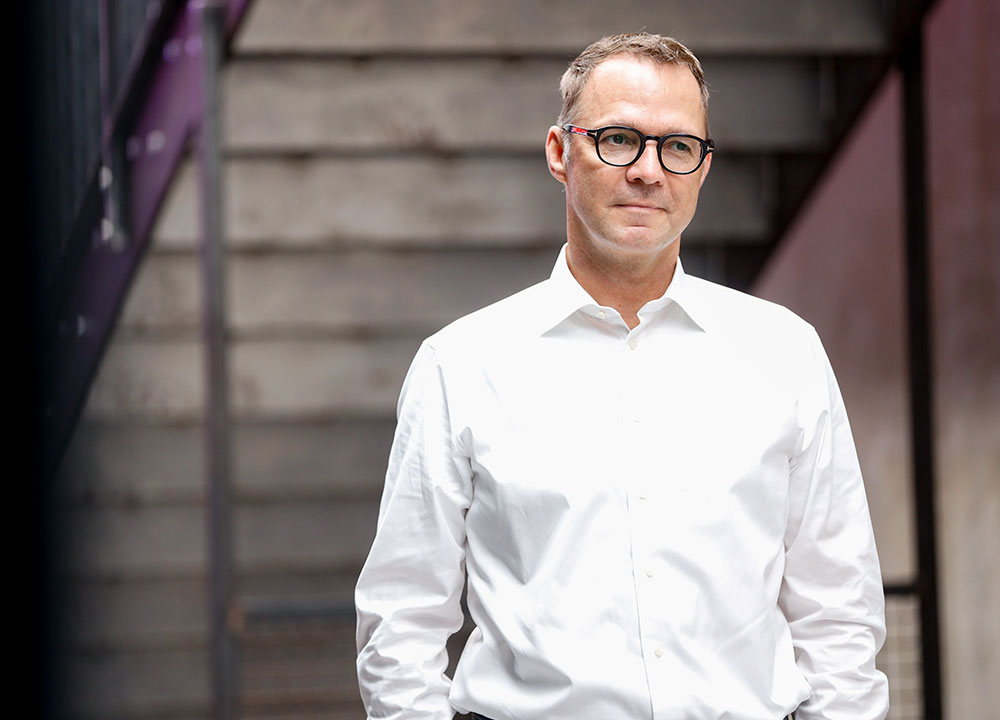 Yazaki Europe Ltd. / Wolfsburg and Ingolstadt
Head of Business Unit VW Group Passenger cars
Member of the Executive Management of Yazaki Europe Ltd.
Yazaki Europe Italy s.r.l. Torino
Head of Business Unit FCA (Fiat Chrysler) EMEA
Sole Managing Director of YAZAKI Italy SpA / Torino – Italy
Portfolio analysis, re-creation and implementation of the customer strategy
Customer negotiations of result-critical products/projects
Reorganization, realignment and strengthening of the business unit (increase independence)
Establishment of product and KPI-based operations controlling
Production responsibility Russia, Ukraine and India (VW/Audi) or Poland, Tunisia and Turkey (FCA)
Stabilization and improvement of the customer relationship in the global network
Adjustment of product portfolio – differentiation/differentiation from competitors
Design, implementation and execution of result-improving measures within the turnaround (focus on customer call-offs and production throughput)
Controlling and reporting served as blueprint for YAZAKI Europe
EBIT breakeven reached in May 2016 (FCA)
Grammer AG, Amberg
Commercial Manager in the Product Market Segments (PMS)
"Truck, Bus and Railway" and "Headrest
Definition, agreement and implementation of improvement measures
Creation and tracking of a product income statement within PMS.
Introduction of global and uniform business accounts
Strengthening the sales organization in the area of customer negotiations
Improving results for projects that are critical to results
Optimization of reporting to become a meaningful decision-making tool
Design, negotiation and implementation of result-improving measures
Becromal S.p.A, Milan / Italy
(today: part of the TDK EPC Group)
Chief Financial Officer Becromal Group
Successful integration of a family-owned company, the Becromal Group, into EPCOS AG (now part of TDK -EPC)
Consolidation into the TDK-EPC Group: International, Japanese electronics group; securing and expanding the strengths of the Becromal Group into a multinational group while retaining its independence
Active product portfolio – management. Elimination of loss-makers and focus on core business
Restructuring project in Norway with subsequent relocation of production to Iceland as responsible managing director
Interface with Icelandic financial investor and banking consortium in Italy
Strengthening the earnings situation through the introduction of active cost management
Cash flow: installation and optimization of long-term contracts
Preparation / concept development for the implementation of SAP R/3
Siemens VDO Automotive
Business Administrator Power Train Electronics, Regensburg
Commercial Segment Manager Babenhausen
Senior Auditor, Schwalbach
Commissioner Commercial Management (Acting CFO)
Various positions in accounting, controlling and project management
Commercial training as industrial clerk
My path to Italy already began during my time at Siemens Automotive. We were a colorful and active team, a lot of new things were tried out and young people were given the opportunity to take on responsibility at an early stage. This is how it happened with me. I was asked if I wanted to become head of controlling and closing in PISA. "Well, you could do worse," I thought to myself. And so I took off for Italy.
That was a great time. On the one hand, of course, the content. They were tasks that you could grow from – and you had to. On the other hand, there was the "new" life in Italy. The start, at that time still without Italian language skills, was "intense". But then the thing that made it easy was the people. And that was then also the key to success: You can only ever design with people. And this is even more true for the Italians.
Foreign assignments at Siemens, now SIEMENS VDO, were limited in time and at some point it was back to "Ciao bella ciao …" – at least "for a while". I then let myself drift a bit and gained experience in other countries and subjects.
Then came interim management. And there, the entry was similarly fast. A call from the former Chairman of the Supervisory Board of EPCOS AG; he wanted to meet me. He invites me to Italy for a "taster week" – and with a slight delay I was CFO of a minority shareholding in Milan.
In the meantime, there were several missions in "bella Italia". I have worked in many countries, but Italy has done it for me. And if I were allowed to choose a new mandate, my place of action would probably be there again.